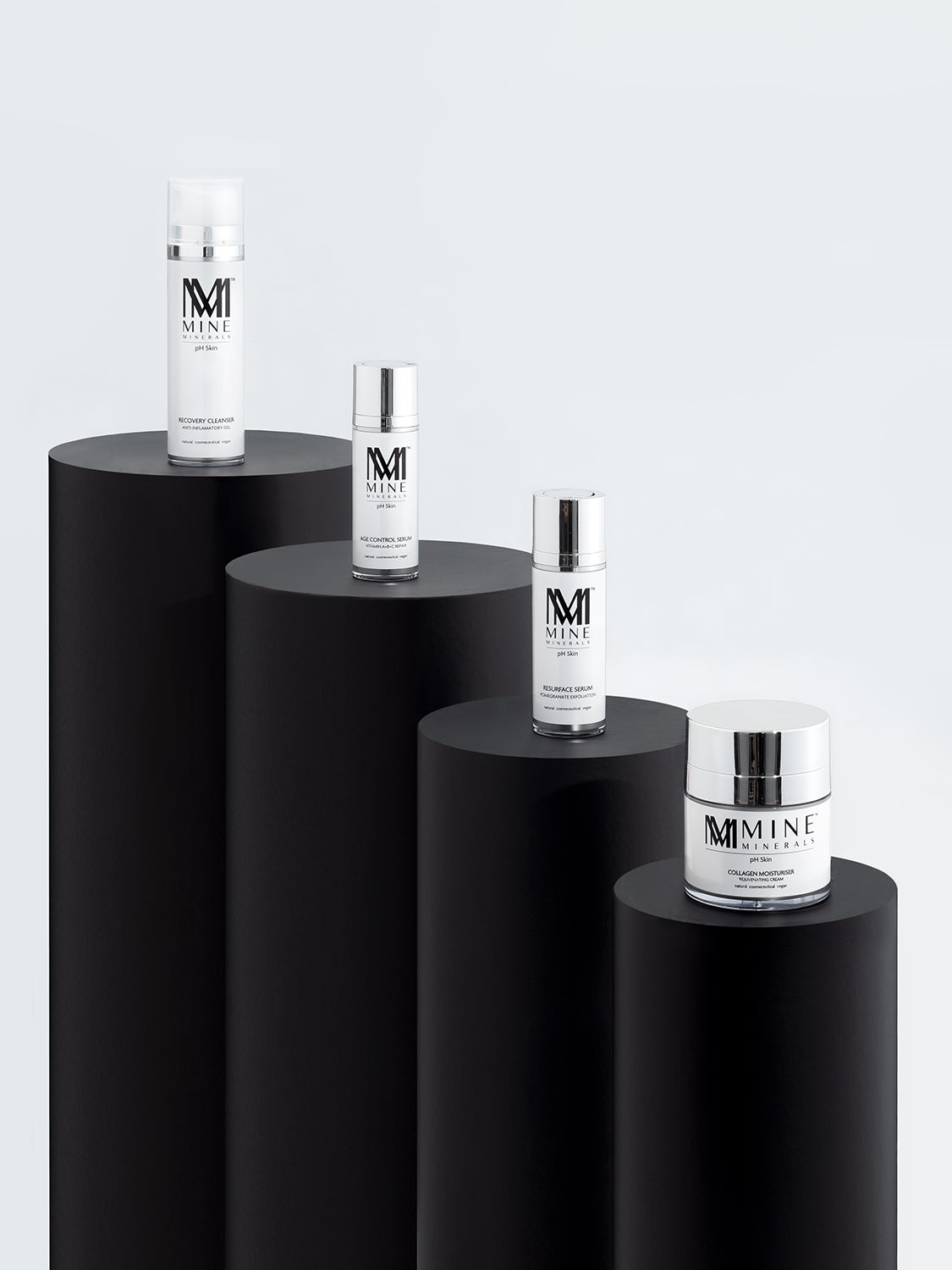 Youthful skin is soft, supple, smooth, well hydrated, and rich with cells that renew rapidly. As we age, our oil flow dramatically reduces and our skin cells slowly deteriorate, causing visible lines on our face. Our skin also becomes noticeably thinner, drier and dehydrated. Furthermore, factors such as pollution, smoking, alcohol, medication, sun exposure and stress elements can also contribute to or exacerbate the quality of our skin. 
Although nothing can replace the benefits of exceptionally cared for skin from as young an age as possible, fortunately, with consistent and correct use, our products will help reverse these signs of ageing! One of our feature ingredients incredibly blocks the signals from the facial muscles to the skin tissue to reduce movement, thereby decreasing lines and wrinkles and relaxing the skin to appear more youthful.
We recommend the following Mine Minerals pH Skincare products to treat ageing and dehydration conditions to reveal a new, healthy, luminous skin, that feels soft, hydrated and youthful.