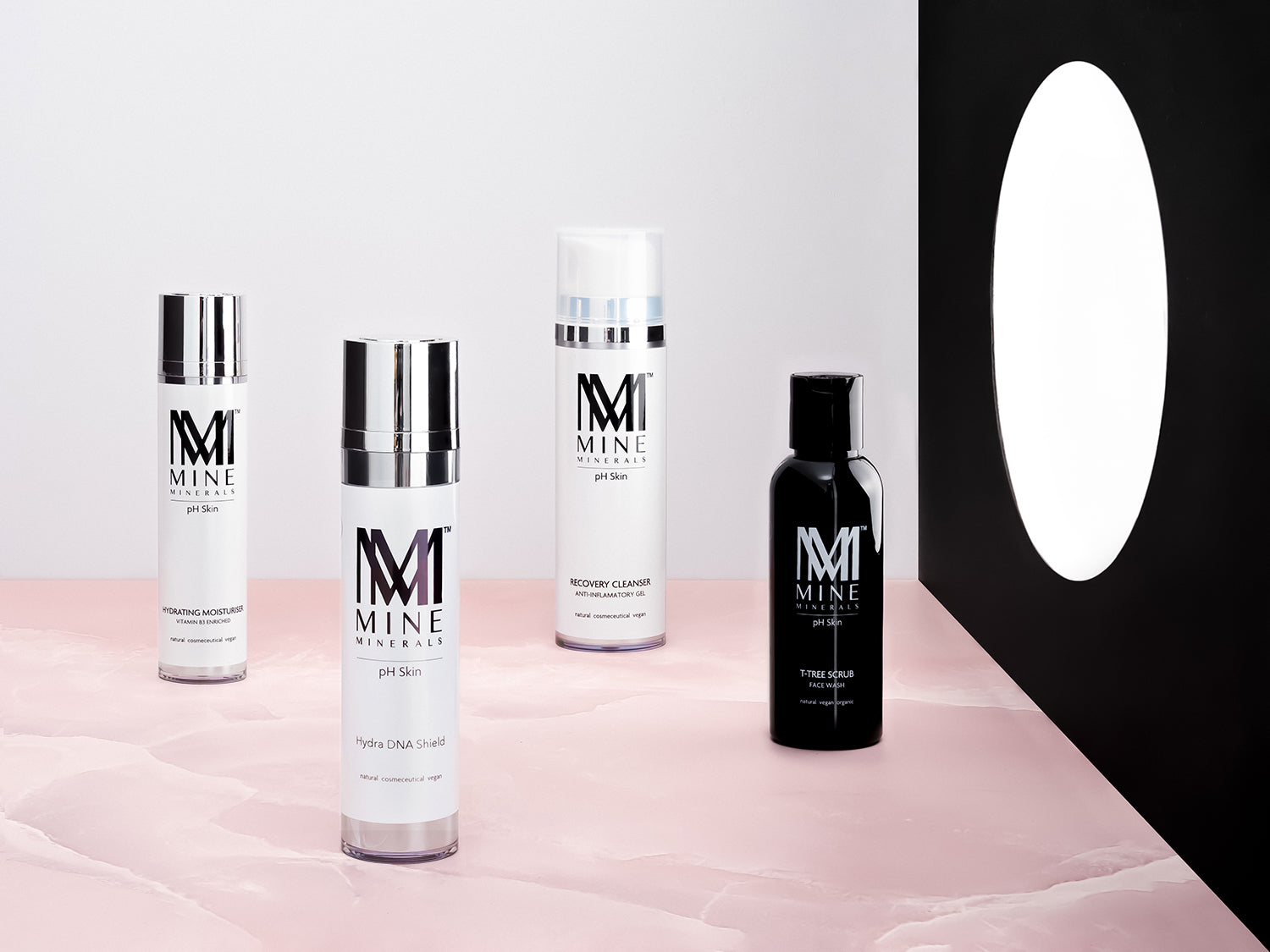 Acne of all types can include cysts, pustules, blackheads, congestion, milia and blemishes due to an inflamed or infected oil gland at the base of the hair follicle. It can be present among all ages and can be caused by hormones, medications, genetics, lifestyle and an imbalance of the pH level on the skin.
Mine Minerals Skincare will reduce the inflammation and bacteria, dramatically minimise scar tissue formation, regulate oil production, and decongest and balance the pH level.  
We recommend the following Mine Minerals pH Skincare products to treat Acne conditions to reveal a new, healthy, luminous skin, that feels soft, hydrated and refined.